The Law Office of Sandra J. Oballe
Experienced Pearland Criminal Defense Lawyer
Arrested on Criminal Charges in Pearland?
If so, you need a lawyer that knows how to get criminal cases dismissed and the best strategies to beat Brazoria & Harris County prosecutors at trial. Attorney Sandra J. Oballe has this knowledge.
The Law Office of Sandra J. Oballe
Pearland's Top Criminal Defense Lawyer
Were you or a loved one charged with a crime in Pearland, TX?
If so, you deserve the best lawyer possible as the state's objective is to convict and penalize the accused party to the highest extent possible. I'm Sandra Oballe, a Pearland criminal defense lawyer that takes pride in helping individuals charged with serious crimes.
We Work For Your Best Interests
My goal is to overcome the prosecutorial efforts by the State of Texas and help my clients to get on with their lives. If you're facing criminal charges and you're looking for an experienced criminal defense lawyer, call my office for help. I've helped hundreds of my friends & neighbors in Pearland and surrounding areas with their criminal cases and I look forward to help you.
The Complete Criminal Defense Law Firm
Full Service Legal Counsel for Pearland, TX Residents
As a professional defense attorney, I offer legal representation to individuals charged with all crimes, including all misdemeanors and felonies.
The Law Office of Sandra J. Oballe has extensive experience defending people charged with drug offenses, criminal homicides, theft offenses, sex crimes, assaults, family violence, and DWI.
As a family-oriented law firm, we know the catastrophic impact of the imprisonment of a loved one; thus, we work our client's cases to the bone. Don't hesitate to contact me for legal advice. Throughout my over 20 years of experience, I've helped thousands of Texans to avoid criminal convictions on criminal defense cases. If you need legal assistance, call me at 713-524-6656.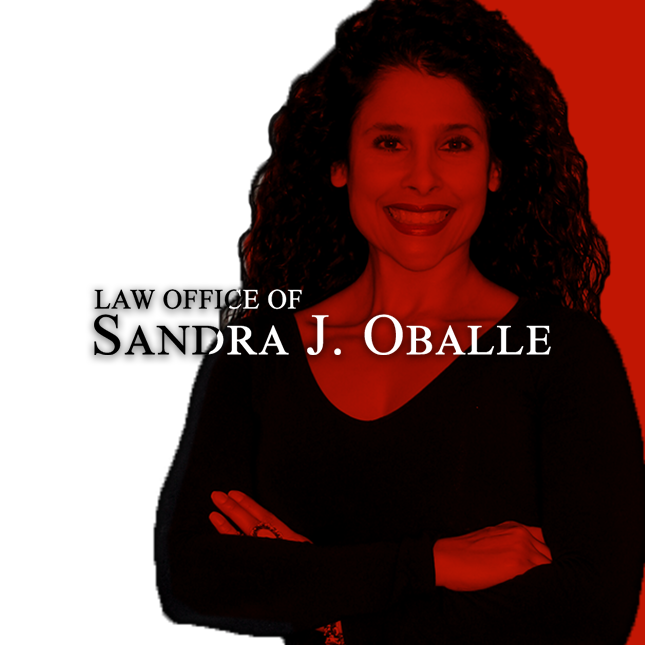 The Law Office of Sandra Oballe
The Last Defense Attorney You'll Need To Hire
Many of our clients rate us as among the best criminal defense lawyers in Pearland.
Serving The Pearland Area Since 2003
Need Help Now?
Contact Attorney Sandra Oballe Today!
Since 2003, I've provided effective legal representation for folks arrested in Pearland and residents of Pearland alike. I've represented people from all socioeconomic backgrounds which includes everyone from doctors & young adults to the average person. I always take great care to give my clients the personal attention they deserve.
My experience entails representing individuals charged with simple misdemeanors like public intoxication on up to full-blown murder cases.
A True Professional
I've never had disciplinary issues with the State Bar of Texas and not one single complaint from a client. If you're looking for a Pearland criminal defense lawyer that knows her way around a courtroom and how to win the more difficult cases, you've found her.
If you have a serious matter that's suited for a skilled criminal attorney, quickly contact my office today and I'll follow up with you in short order. The faster you get legal advice and retain an experienced criminal law attorney the better it is for a positive out of your case. You need to be aware of your legal rights whether you intend to plead guilty or intend to take your case trial.
Your Texas Criminal Trial Lawyer
I have extensive experience as a criminal trial attorney. In criminal trial settings, I can quickly identify when a case should be dismissed and I helped countless defendants avoid guilty verdicts.
Schedule Your Confidential Consultation With Sandy Today!
Call 713-524-6656 To Get Started.
Criminal Law Practice Areas
Frequently Asked Questions
(Click or press the question to reveal the answer.)
Send Us A Message
We'll Respond Within 24 Hours