Although marijuana is a widely used drug that's legal in numerous states, it remains classified as an illegal controlled substance in the eyes of the federal government and is certainly illegal in the State of Texas. While criminal charges are rarely pursued in Houston for small amounts of marijuana, if you're found to be possession of marijuana by police officers or sheriff's deputies in Brazoria County, you'll be arrested and charged with a drug offense. The only exception to the rule is medical marijuana prescriptions.
Being convicted of marijuana possession can lead to jail time, a fine, and the loss of your driving privileges for a period of up to 2 years. Attorney Sandra J. Oballe is an experienced criminal defense attorney based in Angleton and is interested in hearing from you if you were arrested and charged with the possession, distribution, or manufacture of marijuana.
If you need to contact us, send us a message using the contact form or simply call us at 713-524-6656.
Texas Law & Marijuana (Marihuana)
Definitions & Criminal Penalties
Marijuana, spelled marihuana in the Texas Controlled Substances Act and scientifically referred to as cannabis, is a commonly used drug all across the country and especially in the state of Texas. Often referred to as weed, green, pot, bud, dope, dro, dodi, fire, grass, Mary Jane, Reggie Bush, and reggie, whether you're caught with regular marijuana, the hydroponically grown kind, or a variation of the genetically modified plant, the severity of the criminal penalty you'll face is contingent on the amount of the drug associated with your case.
Possession of Marijuana
Most drug offenses involving small amounts of marijuana are classified as misdemeanors unless the defendant is considered a habitual offender by the drug court.
If the defendant is considered a habitual offender their case will be enhanced meaning that the defendant will have their case graduated to the next most severe criminal classification. In cases of people charged with a Class A Misdemeanor for the possession of fewer than 4 ounces of the drug, their case could be graduated to State Jail Felony which will result in prison time of at least six months state jail with a maximum sentence of 2 years.
Class B Misdemeanor criminal classification is reserved for defendants charged with the unlawful possession of small amounts of marijuana (under 2 ounces). If found to be a habitual offender, the charge could be enhanced to a Class A Misdemeanor which could result in a Brazoria County jail sentence of up to 1 year with a $4,000.00 fine.
People arrested and charged with the possession of more than 5lbs of marijuana can face prison terms ranging from 2 years to life. This is largely dependent on the quantity of the drug involved with the case and any previous related criminal history on part of the defendant.
Delivery of Marijuana
Criminal penalties are far more harsh for persons accused of delivering marijuana in the state of Texas. While delivery of 7 grams of marijuana is a Class B Misdemeanor if merely delivered and a Class A Misdemeanor if delivered for sale, if the amount of the drug delivered is more than 7 grams (¼ oz), the minimum criminal classification is a State Jail Felony. If the defendant is accused of delivering or attempting to deliver more than 5 pounds of the drug, criminal classification can range from a third to a first-degree felony. If convicted, prison sentencing ranges from 2 years to life, the length of which depends on the quantity of marijuana the accused allegedly attempted to deliver.
Charged with a Marijuana Offense?
Call Angleton Criminal Lawyer Sandra J. Oballe for Help!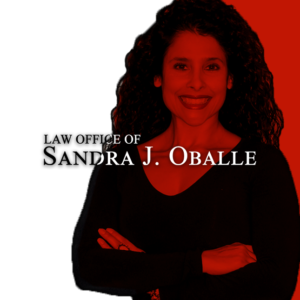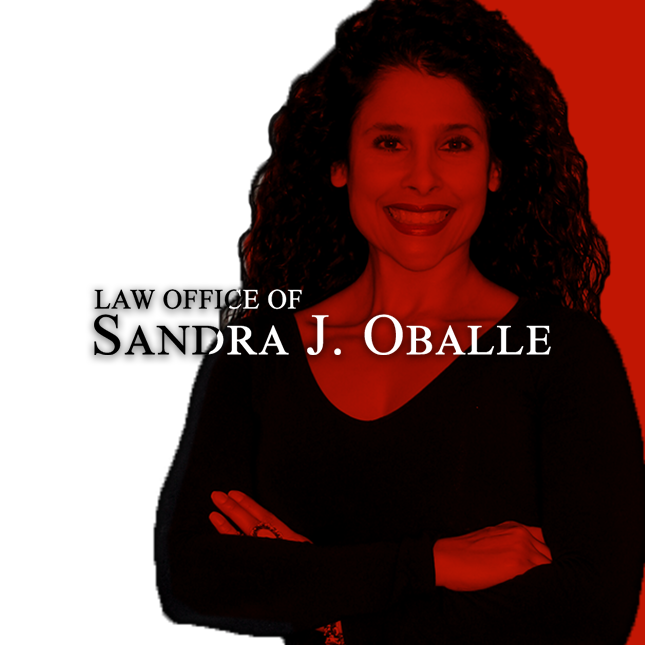 Marijuana possession is a criminal offense that can impact the lives of people who plead guilty, in numerous ways, long after the finalization of their case.
There's no such thing as a minor criminal charge.
The appearance of any drug charge of your background can cost you a job, a career, and even college admission. Some professions, like those in law enforcement, engineering, science, aerospace, and medicine, have extremely high barriers to entry and can be completely out of reach to people with a background indicative of drug use. Securing employment in chemical plants, secured environments and enrolling in institutes of higher learning become more difficult with a drug offense on your background.
Even if you already have a criminal charge on your background, the Law Office of Sandra J. Oballe may be able to help get the record expunged, leading to the sealing of the criminal record. Regardless of your situation, if you're looking for legal representation from a professional lawyer that brings high-integrity matched by a comparable skillset to the table, contact the Law Office of Sandra J. Oballe.
Our phone number in Brazoria County is 979-265-6800 and 713-524-6656 in Houston.
Angleton, Alvin & Pearland Marijuana Possession Lawyer
Law Office of Sandra J. Oballe